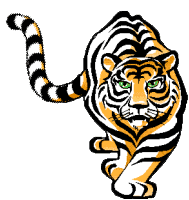 This website was originally developed on

March 25, 2001

, for former

GHS

classmates to reconnect with each other
. At the time we were organizing the Class of 1982 reunion and were seeking away to connect with former classmates. NOTE: this was before Facebook, Twitter or any "Social Media." The only other method was Classmates.com and they were charging for membership.
We are developing some new features for this website. I am working on a new design to make it better represent our high school, plus I will make it so that it can be viewed on mobile devices – as I see many visitors are using that method! If anyone can suggest additional features, please let me know. Visit: Comments or Suggestions section of the GHS Forums.
Currently, visit the GHS Tiger Forums.
This website is for Groveton High School, Alexandria, VA
Groveton HS History
The original Groveton High School on Popkins Lane (opened in 1956) now is the Bryant Alternative High School. The "new" GHS was built on the site of the former Bryant Intermediate School and opened in 1976.
In 1985, West Potomac High School was formed by combining the student bodies and staff of Groveton and Fort Hunt High Schools. The Fairfax County School Board, citing costs and declining enrollment as causes, decided to close Fort Hunt and combine the schools on Groveton's site under the new name.
Historically Groveton and Ft. Hunt were rivals, GHS also was an athletic rival with nearby TC Williams High School in Alexandria; their football games for a very long time were only scheduled on Saturday afternoons rather than Friday nights partly because the field at TC Williams had no lights. The 1971 Groveton vs TC Williams game was portrayed in the movie "Remember the Titans", although they changed the Groveton Tigers to Lions for clarification between the schools.